We Buy Houses and Mobile Homes in Defuniak Springs, Florida
Get An Offer Today, Sell In A Matter Of Days...
About Defuniak Springs, Florida
Defuniak Springs is a great compromise between the abundance of culture and activity in Florida and small-town living. It is an area where you can enjoy country life whilst still being in the third most populous state.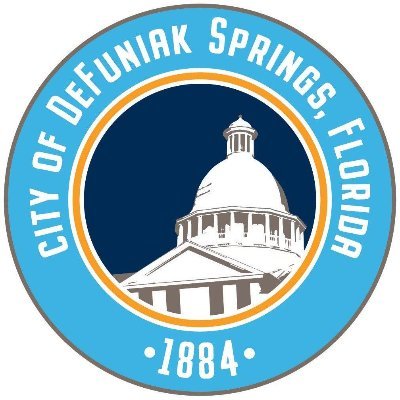 A Town Surrounding a Lake

Defuniak Springs is a city in the central Panhandle region of Florida. It is home to spring-fed Lake Defuniak in the center of town. Surrounding the lake is the historical district of Defuniak Springs complete with historic buildings dating back to the early 1900s. However, Lake Defuniak is not the only body of water in this small town.
Recreation and Activities

Defuniak Springs is also home to Lake Stanley and its accompanying park. There are several other small waterways in the town and Ponce de Leon Springs State Park is just a 15-minute drive away. While the town has only a population of less than 7,000, it is still the biggest city in Walton County and offers several fun things to do.

There is Britton Hill, the highest point in Florida less than 30 minutes away. Then there
is a shooting range, golf course, vineyard and winery, and more.
Education and Job Opportunities

Defuniak Springs may not have the most diverse job market due to its size, however, it is less than an hour's commute from the greater Niceville/Fort Walton Beach area. Between working from home, working at the small businesses and institutions in the area such as schools, and the commuting opportunities, there are certainly plenty of ways to make your job work while you live in Defuniak Springs.

Defuniak Springs surprisingly has some very well-rated schools in the city. The best seeming options for children are West Defuniak Elementary School, Walton Middle School, and Walton High School. Since the city is the biggest in the county, there are students from outside of the city that come to Defuniak Springs for their schooling, making the district more robust than it
may seem at first glance. If public schools aren't your thing, there is also Walton Academy which is a charter school.
Real Estate

The real estate market in Defuniak Springs is very affordable. The median sold price for a home in Defuniak Springs is $225,000 in the past 12 months, according to Rocket Homes. This is a great bargain for such a scenic area out in the country. That being said, housing is also going up in price very quickly — showing the area has a lot of potential for growth. The median sold price for homes is up nearly 27% year over year in 2022.
Takeaway

Defuniak Springs is a wonderful place to live the southern lifestyle and enjoy nature without worrying so much about the big crowds. It has a well-preserved history, good schools, and affordable housing.

Freeport, Florida house

Having tried my luck to sell my Freeport, Fl house for over 8 months, I turned to Purple Egg Real Estate and couldn't believe it when I got a cash offer the same day. It was unreal. The team literally went above and beyond to facilitate the deal and make the home selling process quite seamless.
Purple Egg Real Estate For All Your Needs
Purple Egg Real Estate is local and family-owned. We are not real estate agents so you never have to worry about realtor fees with us. We are committed to the local real estate market in the Florida Panhandle and Lower Alabama. By using a locally established firm, you can help ensure local housing remains local, and help rejuvenate our neighborhoods by using someone who values the local community.
Zip codes in Defuniak Springs, Fl
32433, 32435
Get An Offer Today, Sell In A Matter Of Days...
Recent Blog Posts